Some of my favorite childhood memories are the walks I took with my father, Dr. Norman E. Powers, pictured above.  He worked long days, so spending several hours together outside in nature were particularly precious times for me.
My father and brothers were active in the Boy Scouts of America. One of the local troop's annual activities was the Ten-Mile Hike. This hike was to be done in one day. The ten-mile route had been set in a lovely city park. My father was one of the adult chaperones, since one of my older brothers was doing the hike.
Of course, my brother was not going to walk with his little sister, so he went off with his troopmates, while Dad and I walked together. It was a lovely day and we enjoyed the time together. Ten miles takes a while to complete, but we made good time without rushing and completed the course. However, my brother and companions took a wrong turn and didn't complete the entire ten miles! Yes, I got the ten-mile badge from the troop leader.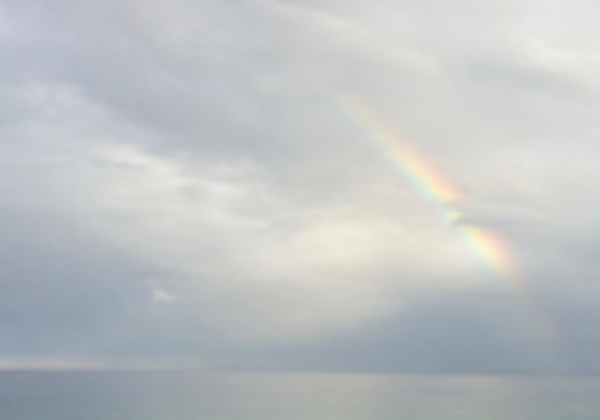 My parents loved to travel around the country on our summer vacations, pulling a trailer. Dad and I went for walks while Mom relaxed at the campsite. One day, we were admiring a rainbow that seemed very close to the trail. We followed it to reach the end, never expecting to actually find it. But we did! There about six feet above us was the end of the rainbow. No pot of gold . . .but surely, a potful of wonderful memories.
So, Dads, grab your daughters and plan a fun walk soon, and celebrate National Father Daughter Talk a Walk Day in July. I promise, they will cherish the memories.
And, Dads, if you have little ones who can't hike along yet, take a look at my rhyming picture book, Don't Call Me Turtle! It's a favorite of the under-5 age group (well, it's a favorite of parents, too, I've been told), who learn the differences between tortoises and turtles by repeating really fun poetry stanzas. Yup, that's my job: writing fun, science-based books, and I'm sticking to it!