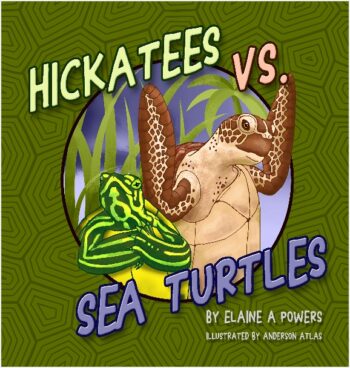 For All Turtle Lovers!
Reading Level:
Ages 6+
Written in Rhyme
45 Pages
Wonderful Illustrations
of the Native Hickatee Turtle
and Sea Turtles
by Anderson Atlas
Learn all about the endemic Hickatee turtle who has so many troubles–well-meaning humans who throw them to their deaths into the ocean, cars that run over them, loss of land to lay their eggs, and cousins pushing them out.
Shows physical traits and the differences between these land-dwelling turtles and sea turtles that do reside in the ocean.
Make friends with the Hickatee today!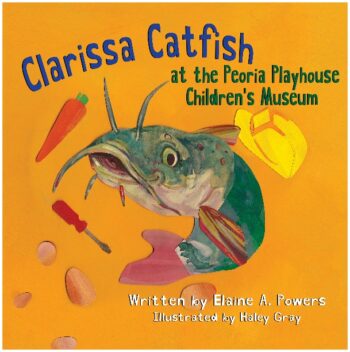 "Don't worry, Clarissa!
We will take you
on an Adventure!"
Reading Level:
Ages 7+
Written in Rhyme
35 Pages
Colorful Illustrations
by Haley Gray
Includes a Channel Catfish
Fun Facts Section
Clarissa is not your everyday catfish. She wants to be where the action is! And there is LOTS of action at the Peoria Playhouse Children's Museum. 
Find out how Clarissa's friends help her out of the stationary tank and take her safely on a fun adventure through the museum.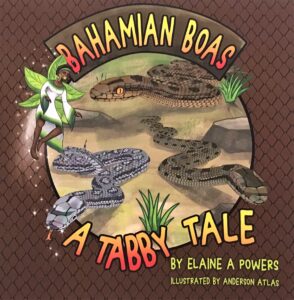 Tabby, the Five-Finger Fairy,
Ambassador for
Wildlife Conservation
in The Bahamas,
Introduces Us to Her
Bahamian Boa Friends
Reading Level:
Ages 8+
Written in Rhyme
40 Pages
Wonderful Illustrations
by Anderson Atlas
With A Facts and Photo
Page For Each Boa
Tabby, the Five-Finger Fairy, is a good friend to everyone she meets. After Cleo, a Bahamian Boa, rescues her in their first book, Tabby & Cleo: Unexpected Friends, Tabby tells us about the natural history of the often misunderstood endemic Bahamian Boas, which have an important place in Bahamian life.