I like pink animals. Pink is one of my favorite colors and I admire animals that go through life sporting pink coloration. Flamingos are probably the most popular pink animal. These tall birds are found around the world and perform at zoos for us. I love watching them walk with their reversed (from mine) knees. They belong in family Phoenicopteridae and are the only family in the order Phoenicopteriformes. They are truly unique.
Flamingos don't make their own pink pigment; they get their coloration from their food. They eat crustaceans containing alpha and beta carotenoids. Interestingly, these pigments start out linked to protein molecules and appear blue or green. After digestion, the pigments are dissolved in fats and become orange or pink. You may have seen this color change when boiling shrimp. Shrimp start out bluish and become red when cooked.
My favorite shorter bird is the Roseate Spoonbill (Platalea ajaja), which also gets its pink color from its food.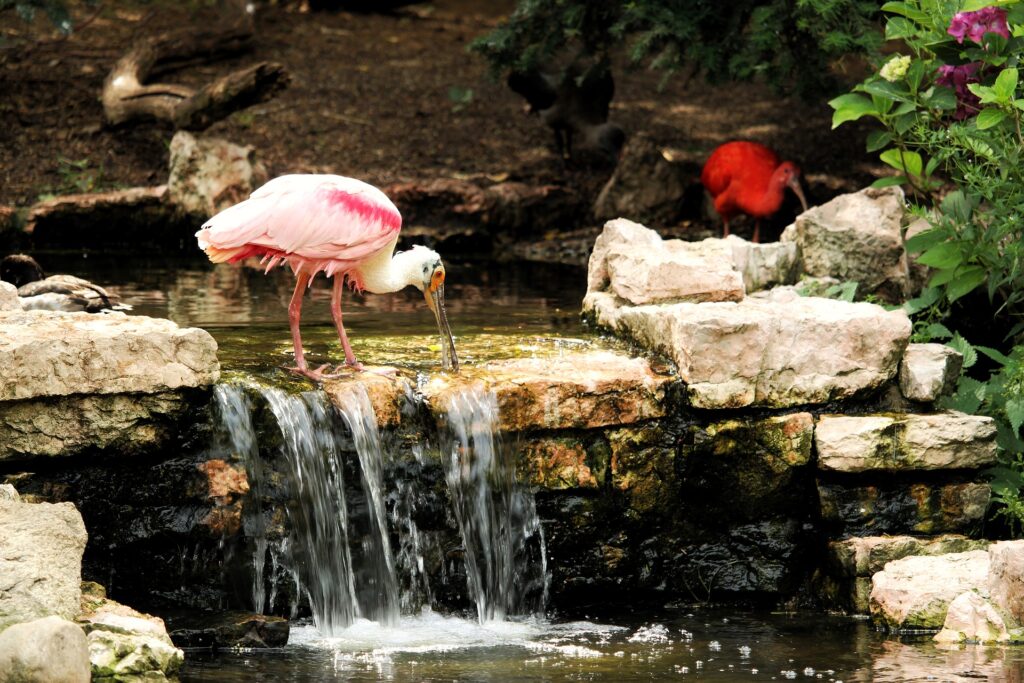 However, my favorite pink reptile, the Gila monster, Heloderma suspectum, makes its own coloration, which is a warning that this lizard is venomous! Gilas have three-layered chromatophores, cells filled with pigment. To appear red or orange, the top layer must contain red pigments, which block out blue light. However, the predominant pigment of the Gila monster is melanin, a dark brown or black pigment.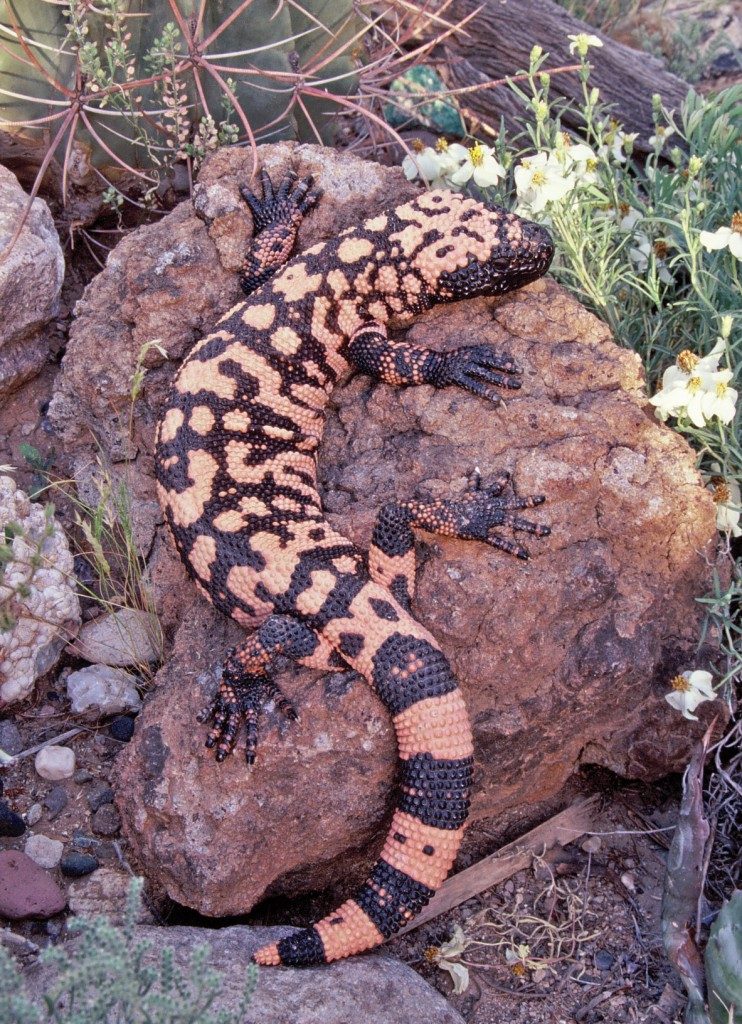 The black areas of the lizard have lots of melanin and the lighter areas have less, of course. The lighter areas also have a xanthophore layer of yellow or red pigments which combine to produce the colorful regions of orange to pink! As well as a warning regarding venom, the pink areas also help protect the Gila monster's skin from the harsh sunlight of the Sonoran Desert.
Note: Gila monster is calling to me to write her story—and I might just have to do that. For now, I hope you might check out two of Heloderma suspectum's fellow desert dwellers. EAP